---

Control Alt Energy's Relay for Life team update
EJW - Saturday, May 18th, 2013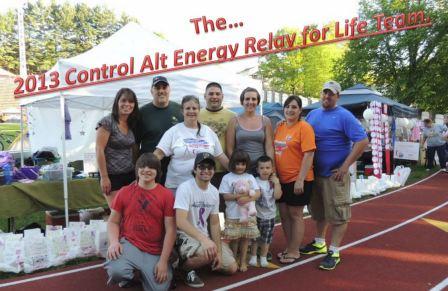 would like to thank everyone who supported us this Friday and Saturday during the 2013 Relay for Life event held at the Pottsville Area High School. The weather held out and everyone had a really great time!
New for our team this year was the 1st Annual "RUNNING FOR HOPE 5K".
A big Thank You goes out to the Pottsville Police and fire police for helping ensure the route was safe for our 79 runners. I would also like to Thank all our sponsors that helped defray the costs of organizing the race. Thanks to the following sponsors it allowed our team to earn more money for the American Cancer Society rather than pay for things such as T-Shirts, food and beverages for the runners after the race, timing equipment, etc.:
THE BUTCHER SHOP - (Quality Wholesale & Retail Meats and Provisions) - 17 North Street Minersville, PA 17954 - 570-544-9000
RPH - (Rosenberger Plumbing and Heating, Inc.) - rphservice.com
DiCello CHIROPRACTIC - dicellochiropractic.com
DUNKIN DONUTS - 3 Westwood Center, Pottsville, PA 17901 - Where smiles are always FREE!
Scentsy - Christal Cason (Independent Scentsy Director) - christalcason.scentsy.us
CROSSFIT TC UNPLUGGED - (We don't use machines, we build them) - crossfittcunplugged.com - LEHIGHTON, PA
The Pampered Chef - pamperedchef.biz/jennskitchennook
31 Bags - mythirtyone.com/DeniseOnuskanich
Maroon's Sports Bar and Grill - maroonssportsbar.com
Pearl Theatres
RoadID - (It's who I am)
---
And of course it couldn't be a race without the support of all the runners that signed up and turned out for a beautiful day to run! We thank you for your support as well and hope to see you again next year! I will post a direct link to the results once available to Pretzel City Sports who managed the event for us.
For me, this was my first ever 5K and while I never was a fan of running unlike my two sons, after having convinced me to run, I was just glad to cross the finish line even if I came in 55 out of 79.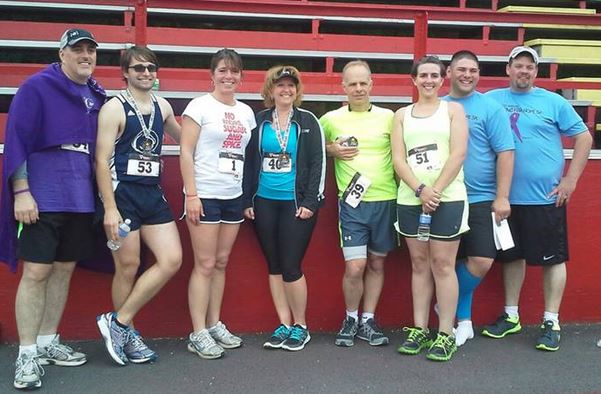 The runners gather for a picture after the race...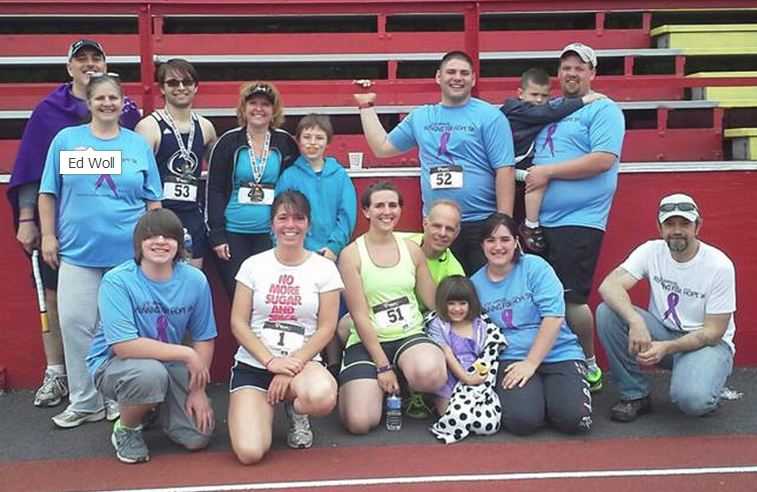 Friends and family pictured after the race with those who helped with the event.