Helping You Control Alternative Energy!
Control Alt Energy, LLC is an authorized
We have attended dealer training in Grand Rapids MI,

and are prepared to assist you with your Swift wind turbine project.
What is the Swift?

The Swift is a quiet, innovative designed wind turbine suitable for urban and suburban areas.
°
Flexible mounting options - rooftop, pole mount to side of building, or stand alone pole mount
° Sustainable design - carbon and energy positive within 4 years*
° Grid-connected unit offers safe, efficient, and autonomous operation without the use of battery storage
° Versatile system will generate over 1,500 watts of electricity at peak production
---
Here is a picture of our first Swift install.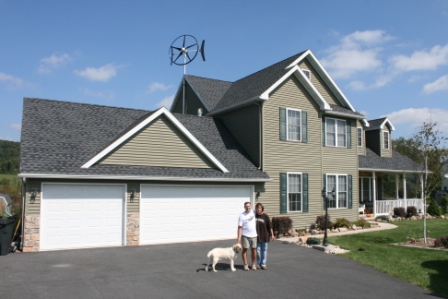 Imagine one on your home or place of business!
---
The first roof mounted Swift wind generator in Pennsylvania
was installed by Control Alt Energy, LLC.